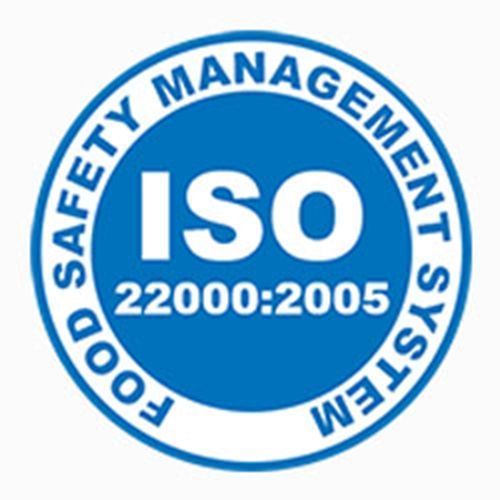 ISO 22000 Certification
What is ISO 22000:2005?
The ISO 22000:2005 is an international standard, designed to deal with the fundamentals of food safety management systems and ensure safe food supply chains.
This standard deals the requirements for any organizations in the food chain to meet the compatible food safety management process. Also, include hazard analysis and critical control points (HACCP), improved communication with suppliers, customers and consumers for continual improvement and updating of the management system. Across the supply chain and more effective management systems. Enhance communication on food safety issues to help raise standards of food safety, to prevent food contamination and ensure the quality of the product.
Benefits of 22000:2005
Internationally recognized standard

Systematic management of obligatory programs

Increase the organization's working efficiency and effectiveness

Improve risk management

Potential to gain more business

Customer satisfaction
How do you implement ISO 22000:2005?
Choose a registrar

Apply an application for registration

Pre Audit Assessment

Initial Certification Audit conducted

Registration confirmed and maintained by the organization